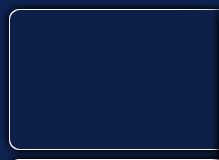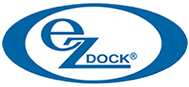 THE FIRST DOCK OF ITS KIND...

THE LAST DOCK YOU WILL EVER NEED.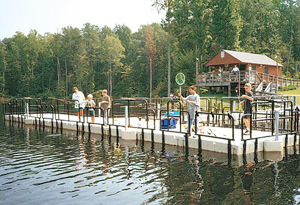 EZ Dock uses special patented hollow chambers that create suction and pressure making it the most stable floating dock on the market. Plus, the interlocking coupler system uses a special tool that deters vandalism, so your property is safe from fishing dock thieves. Our fishing piers come in an exclusive light beige color that stays cool to the touch, and resists fading in the sun.

Your new fishing dock will be fun for the whole family and is very versatile. Because of the modular nature of EZ Dock, you can configure your new fishing pier specifically to your needs. Our fishing docks are even wheelchair accessible, making it EZ and convenient for everyone to experience the wonders of the great outdoors.

EZ Dock also offers some great dock accessories for your new fishing dock. Outfit your new fishing pier with unique EZ Dock railings that have built in rod holders, or choose the new EZ Stow dock box to store your fishing gear.

An EZ fishing dock or fishing pier makes a great addition to your camp, cabin, or park. Like all EZ Dock equipment, our fishing docks are made from Earth-friendly, long lasting, polyethylene not from harmful foam construction like so many of our competitors use.